Who are you?
I'm a Polish born, UK based software engineer. In my previous lives I have been a 3D CG artist, technical artist and photographer.
Where are you?
I currently live in Cambridge, UK. I have lived in a lot of UK cities and while I can see myself moving again if I have to look for work (especially if it would land in me somewhere in Scotland) I think I'm now settled on making UK my permanent home.
How can I contact you?
The easiest and fastest way is to e-mail me. I'm likely to reply faster to an email than to a phone call.
What do you do?
For a living I work as a software engineer but had also worked as computer graphics artist having made the transition somewhere in the last decade.
On the code side I develop games and applications mostly in C and C++ but I have experience in many other languages and technologies. Stating the obvious: different tasks benefit from different languages and often it's simply the only choice for the domain - so I have experience with Perl, Lua, Unrealscript, MAXSrcipt, MEL, SQL and others. I am comfortable with both Linux and Windows platforms and a fan of multi-platform development. I love the challenge of resource constrained platforms.
On the art side I used to specialise in low-poly modelling for games but I also did architectural visualisations and photography (this has become more of a hobby now). Having moved from art to programming I am in a good position to work on any tasks that overlap disciplines like User Interfaces, scripting and tools creation.
So which is it, programmer or artist?
Short answer: programmer.
As you can see I'm interested in all things technical and over the years I've also dabbled in numerous other (seemingly boring) things like PHP and web design in general (this website's current reincarnation is the first that uses an off-the-shelf CMS and not one written by myself) and databases (Postgress, on an attempt at a web-based game) and am generally technically minded, interested in obscure topics like IF engines. My biggest and longest running interest is the voxel technology. They keep resurfacing every now and again and then get dismissed. One day though, they will rule the world of computer graphics (and data and computation since they go so much deeper than polygons - both literally and as a concept)!
I started out in gamedev in 2003 as an artist and even then I was the one interfacing with the programmers because I had a programming background and over the years I've been slowly moving from art to code. Whilst I started out on the other side of the divide I had always been pulled towards the technical aspects of gamedev and I never really fought it much.
What's your professional and educational record?
For a detailed history you should look at the CV. As an employee, not that long ago I've been working full-time for a Polish game developer - Reality Pump, known for the Earth 21xx series and Two Worlds. The office was located in the centre of Cracow, a wonderful city where I lived for many years.
After graduating in 2007 with a Bachelor of Computer Science degree from the University of Science and Technology in Cracow (AGH) I finished my work there and moved to the UK which I've been planning to do for many years and managed to find a job on the Isle of Wight at Stainless Games known for the Carmageddon series. I got to see the projects I had been working on to the end and left at the end of May 2010. I decided to leave as I really wanted to move onto the mainland and preferably into a city again. I took some time off to develop a demo and by the end of the year I got a job at Climax in Portsmouth. There I got to work on a AAA title that sadly got canned before it got announced and I lost my job. This left me a bit disillusioned with the games industry and I sought my future in embedded software working for a startup in Cambridge, called BlinkPipe, who make video conferencing equipment.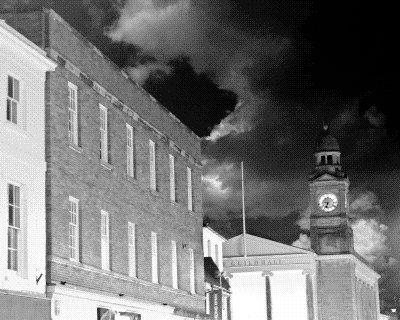 I'm still planning to further my education in the UK but this has to be put on hold until I can afford it - I'm too old to be taking out student loans and the fees have been jacked up over the years to stupid levels.
What is this site about?
This site is primarily my internet portfolio and an electronic business card. Secondly it has been the proud host of Daggerfall (remade/inspired) music for over a decade now. Lastly, it's a place to share my interests and host some photos.
Anything to add?
All this was very dry so I wanted to add a more personal message which probably says more about me than the preceding summary.
Participate in open-source projects, edit wikis, share your computing power by participating in projects like folding@home, join internet communities that do great things rather than corporate social sites which just harvest your private data and sell you things. Fight for your digital rights, support software freedom and oppose software patents.