Professional Experience
July 2013 - Current
Software Engineer at BlinkPipe
Developing software for an

OMAP

based board designed for video conferencing. Working across all layers from network, through interrupt handling to video processing and

GUI

.
Working with custom hardware, developing a focusing algorithm for the camera.
Integrating external libraries and maintaining code, keeping it up to date with upstream development.
Working with diverse codebases in C, C++, Perl, Bash and many specialised frameworks - both on custom hardware and x86 servers providing the communication backend and video multiplexing.
Profiling the video bridge, building requirements spec for client usage and monitoring the performance of servers to guarantee availability.
Developing client-server systems for real-time communications. Reverse engineering proprietary network protocols.
Handling time-sensitive lossy communication and audio and video processing, from bare

UDP

to

RTP

streams with

NAL

s.
Working on improving audio quality through processing and error resilience.
Researching, evaluating technologies and prototyping solutions to problems.
Troubleshooting external product installations and providing technical support to installation teams.
Working in a small team using

SCRUM

.
January 2011 - October 2012
Programmer at Climax
Game engine programming using C++, extending the Unreal Engine 3 whilst working on a video game targeting multiple platforms (PC, XBox 360 and PS3).
Debugging and profiling code to run within memory and time constraints.
Integrating third party middle-ware.
Gameplay logic programming using scripting languages (UnrealScript, Kismet).
Implementing and maintaining a high quality user interface using Scaleform. This involved working closely with UI designers and artists. I worked end to end from ActionScript inside the Flash files, through the game logic in UnrealScript down to the C++ behind the Scaleform integration.
Creating tools and plug-ins for graphical packages to be used by artists and designers. Supporting and extending the tools and providing training for users.
Working within a team of programmers and collaborating with a multi-discipline team of artists, animators, designers, audio engineers and writers. Using agile techniques, source control and bug-tracking systems.
November 2007 - May 2010
3D artist, programmer at Stainless Games
Programming front-ends and user interfaces for video games for multiple platforms (PC,

NDS

, XBox 360, PS3). Working together with artists and designers to produce a user experience that is both intuitive and visually appealing.
Working on mock-ups and prototypes for project pitches. Coding up working prototypes on short notice for purposes of design validation.
Creating textures, 3D models and other art assets for multiple platforms. Creating tools to help with art asset authoring and other tasks.
Working in a cross-discipline team, within a quick iterative development framework and tight deadlines where collaboration and effective communication are crucial.
January 2005 - July 2007
3D artist at Reality Pump
Creating art assets in a scalable way to tailor them for multiple target hardware (PC, XBox 360, PS3), working with a wide range of graphical software packages (Max, Maya, Photoshop, ZBrush) to create cutting edge graphics.
Writing scripts for graphical packages to improve the art workflow. Helping to automate pipelines for asset creation, working closely with both artists and programmers, linking the two disciplines.
Technical review and QA of art assets created by other artists for technical compliance and performance optimization.
Working in a small team developing an in-house tree generation technology, later released as a standalone middle-ware product.
May 2003 - April 2004
3D artist at Drago Enterteinment
Creating 3D graphical assets for video games, working from concept art to real-time rendered objects created to conform to strict run-time performance budgets.
Using various graphical software packages, including 3D Studio Max for modeling, Photoshop and Paintshop Pro for texturing.
Writing scripts for 3D Studio Max to help with modeling and automating repetitive tasks, creating art pipelines.
Personal Projects
Lethe (Linux/Android/Windows) Game written in C++ using

SDL

, an interactive fiction engine designed for touch screens, which involved creating my own scripting language.
Metal Crusade (Linux/Windows) Written in C++ using

OGRE

, created as a technical demo of a 3D game.
Education
October 2003 - June 2007
Computer Science at University of Science and Technology
AGH

in Cracow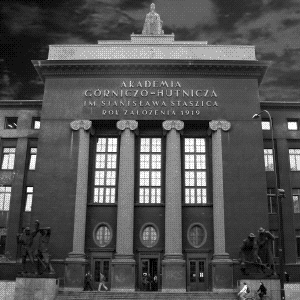 Earned a Bachelor of Computer Science degree, majoring in computer systems (final grade 5, equivalent of a 1st).
End term paper on real-time volume rendering
file: real-time volume rendering.pdf (4.9MB)
and an application to accompany the presentation
(openGL under windows in an msi installer).
file: vxlv.msi [31.77MB]
Worked on a commercial project for

TRAX

elektronik - a system for managing roadside

LED

signs, their communications and status, data gathering and processing from meteorological points and cameras.
Learned to work in teams on big projects, manage complexity, use

OOP

techniques and create internal and external documentation.
A solid base of theoretical and practical mathematics. Taught to use several languages (C/C++, Java, assembler, Perl) and development methodologies - working under both Windows and Unix environments.
Earned a grade-based grant on my first year which I retained until the end of my studies.
Skills
As a programmer
Specializing in C++ but with experience in many languages, including Lua, Perl, Java, ActionScript.
Writing software with real-time requirements, debugging and profiling code to achieve set frame-rates.
Good 3D math, effective use of the

STL

.
Designing and implementing user interfaces.
Writing tools for 3D graphics packages using their respective scripting languages and

API

s.
Knowledge of

SQL

(PostgreSQL and its PL/pgSQL).
Constantly learning and dealing with new frameworks, tools and

API

s.
Proficient on both Linux and Windows platforms, experience in Android development.
Experienced in following written specification, working under pressure of deadlines.
Using agile techniques, unit and integration testing, using source control, writing and maintaining documentation.
Good collaboration and communication skills.
As a technical artist
Extensive experience in many professional software packages like Maya and 3D Studio Max, Photoshop, ZBrush and Mudbox but also in open source programs like Blender and Gimp.
Creating assets for numerous platforms under strict time and resource budgets.
Authoring and reviewing assets created by artists for technical compliance.
Designing and automating pipelines for asset creation, working closely with both artists and programmers, linking the two disciplines.